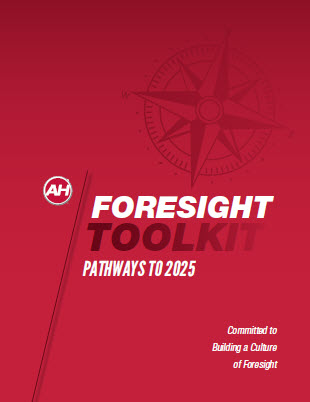 Foresight Toolkit Snapshot
The Foresight Council at Association Headquarters has developed an internal proprietary toolkit for association executives who are leading their boards and volunteer leaders through exercises based on the ASAE ForesightWorks Research. AH's Foresight Toolkit is geared toward a review and discussion of this research, with an eye toward teaching organizations how to operationalize it based on a strategic prioritization of the drivers of change and action briefs that are deemed the most critical to the organization.
Download your free snapshot of this toolkit today.

By clicking Submit, I consent to receive digital communications from Association Headquarters (AH). I understand I may change my preferences or opt-out of communications with AH at any time using the unsubscribe link provided in AH's email communications.